A Revolution of Consciousness Begins with Food
The earth which nurtures crops full of life energy
In the unboundedly vast universe, the earth where we live is a tiny existence like a piece of dust. The network of various lives, called "the ecosystem" exists on earth, which is full of blessings of the divine and earth. Food which is a blessing from the divine and earth are gifts for all living beings. It is a miracle in the universe.
Everything is made of vibrancy
Everything from life to substance are made of "vibrancy" in this world. "Vibrancy" is the source of life energy and the home for all lives. In fact, we take in "vibrancy" through food. The vibrancy of food affects not only the body, but also the mind. We weave our lives in such a chain of vibrancy which everything radiates. Do you know there are foods with vibrancy that destroy lives and the beautiful vibrancy to nurture them?
Let's look at the current situation with food in the modern era
We eat food which is essential for our lives every day. "Food" is life. "Eating" is a relay of life where eating life and the eaten life become one. It is a joy to become linked and melt into each other and nurture a new life.
However, the current situation with food in the modern era is that many people continue to eat unhealthy food mass-produced for business, do not respect life and weaken their own life energy. The typical example is a slaughterhouse for cows, pigs and chickens. Meat is produced and processed like industrial products, not as "life." When we eat meat, their vibrancy of fear and grudge through suffering and dying enters our body and pollutes our spirit. This is the most awful matter in terms of eating. Moreover, now that the vibrancy covers the whole earth, the earth has become a spiritually unhealthy planet.
When we change our diet, our consciousness will change




Then, the world will change
Originally, "eating" is sensing the life energy of food (vibrancy) and receiving only what the body needs in order to connect with the lives of this world. An ability to sense what is necessary and unnecessary for itself is equipped in life as life intuition.
A long time ago, humans had a life intuition and lived by avoiding danger in the great nature and food which threatened life. They caught the voice of food, saying "Please eat me. Thank you," appreciated blessings from nature, and connected their lives to the next generation. However, people have forgotten to communicate with nature along with the flow of the era, have been controlled by desires, and have a blunted life intuition. If life is vibrancy and our life intuition functions orderly, even if the amount of agricultural chemical left in the field is under the standard, we would sense the distorted vibrancy in the food used with agricultural chemical, and would not choose it. However, the modern people are used to unhealthy food which is full of additives. As a result, their senses are so dull and out of order that they even feel that such food tastes delicious.
Now that the current world is full of materials and information, and the era has reached the peak of confusion, in order to revive the original human ability, it is essential for us to purify our mind. If our mind becomes pure, our intuition will become sharp, and the nature of things will come into sight without us thinking. When we become aware of the connection of lives and the original vibrancy, and begin to live with it, a symphony of various lives resound on earth.
What kind of action should we take in order to bring a healthy world on this miraculous planet?
---
Recommendation for a peaceful and abundant "Brown Rice & Grain Vegetarian Meal"
Abundance to share the food with everyone
Joy to experience genuine food
The earth provides appropriate food to all living beings on earth so that every existence can live healthy. There are various kinds of grains in the world, but rice's yield per field is the highest out of all grains. Also, when we eat it as brown rice, it is the most balanced food out of all grains. Healthy grains and vegetables, which are nurtured with five natural elements (earth, water, fire, wind and air) and the harmonious spirit, are full of life energy and rich in medical properties. As medicine to cure diseases and food have the same source, food is medicine. There is a world where the more crops people grow, the better the environment becomes, and the more food we eat, the healthier we become.
There are seven important reasons why we should practice a vegetarian diet which does not include meat or fish.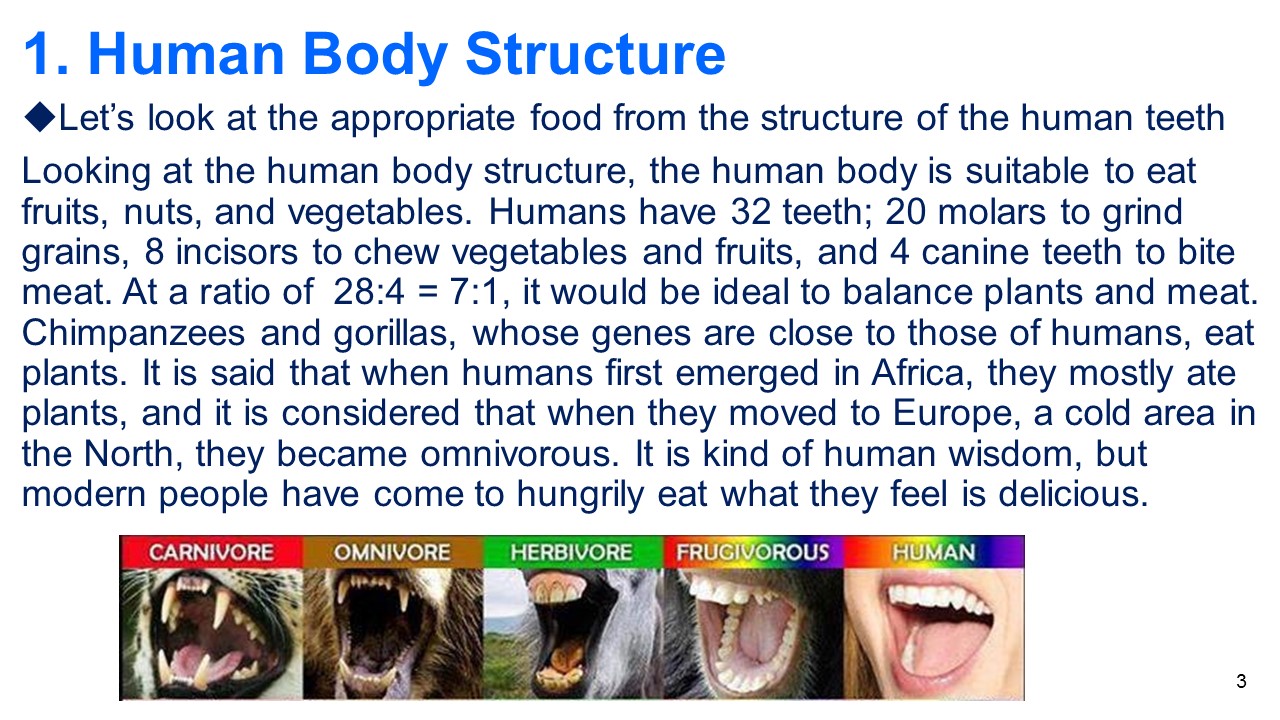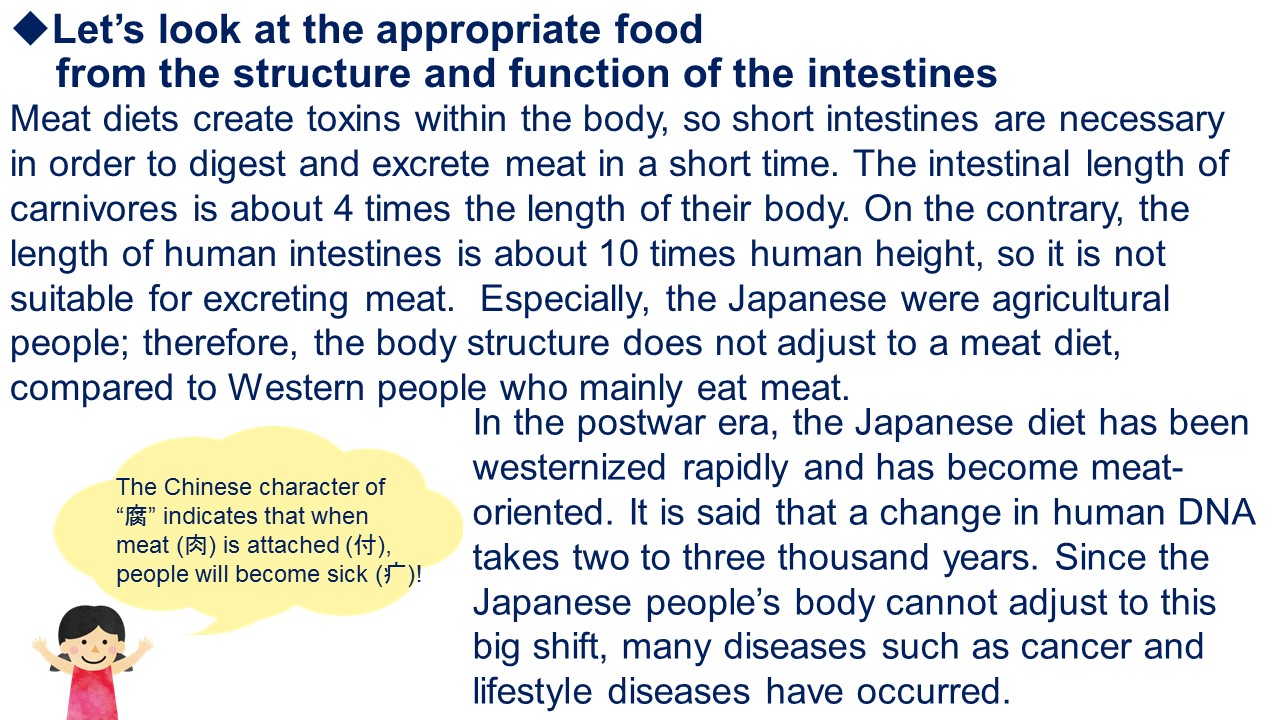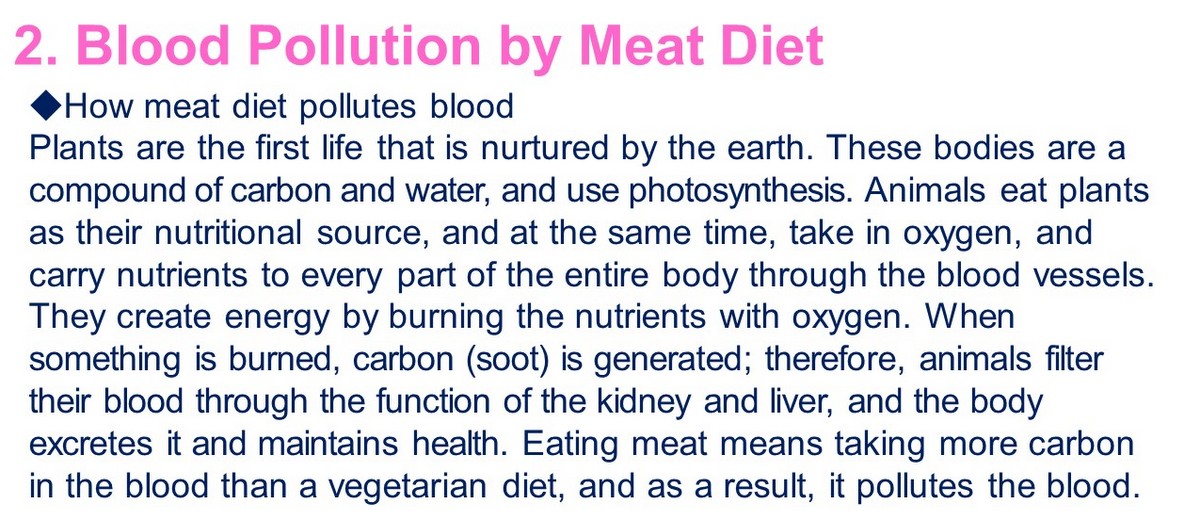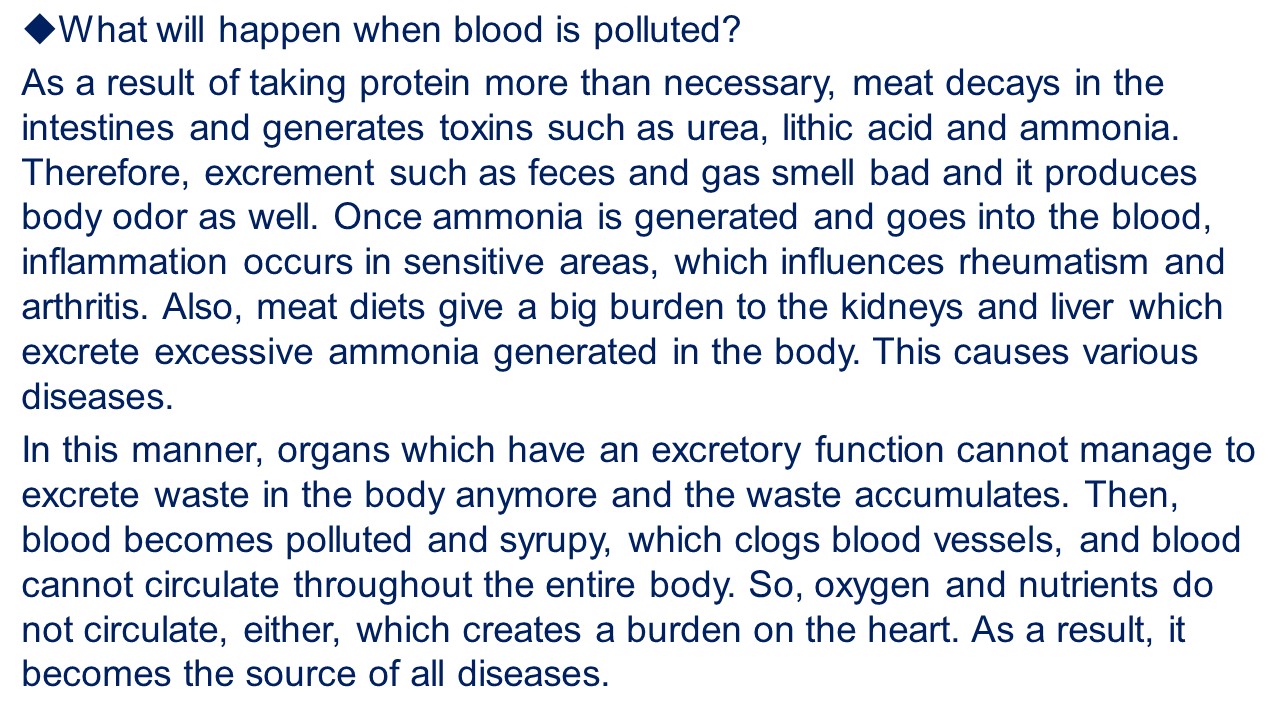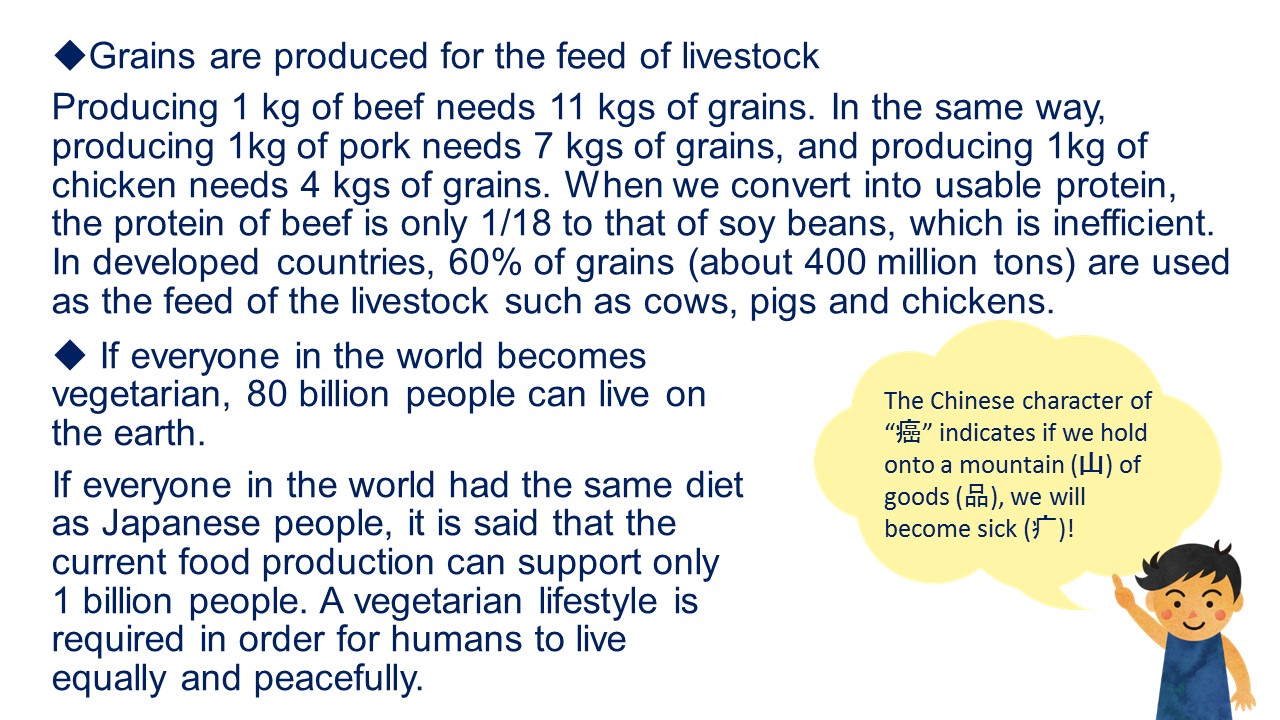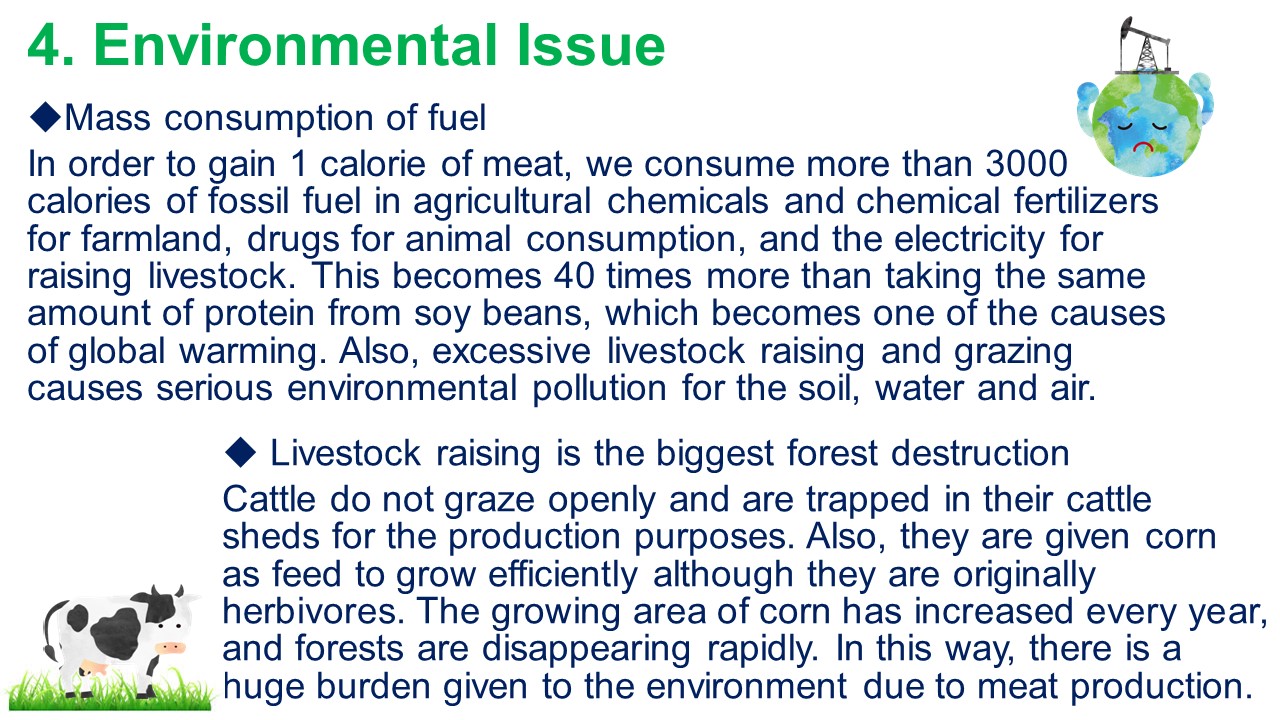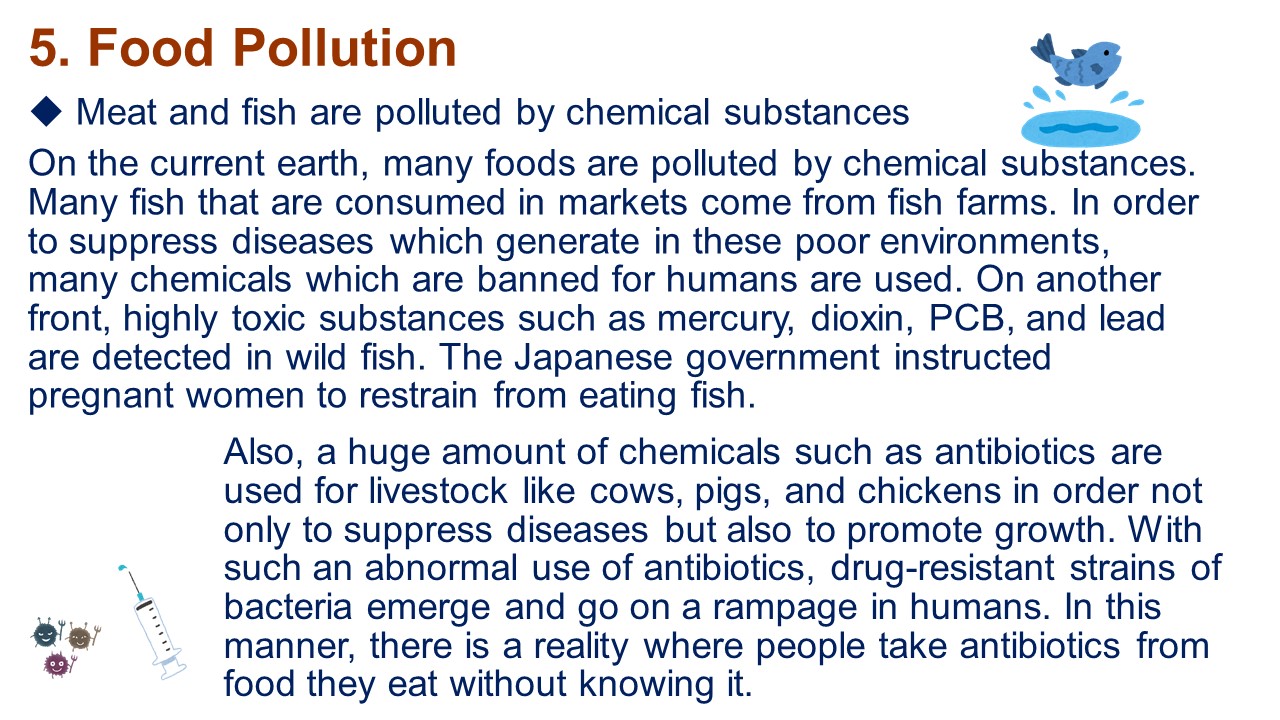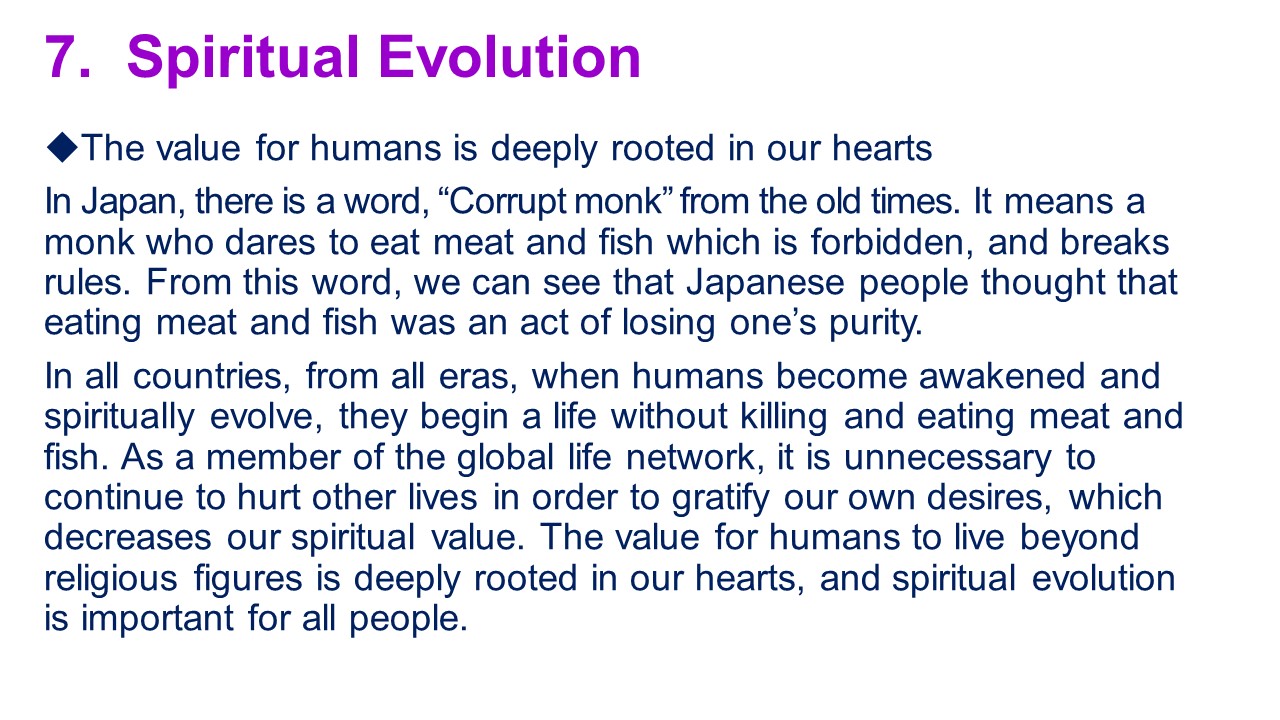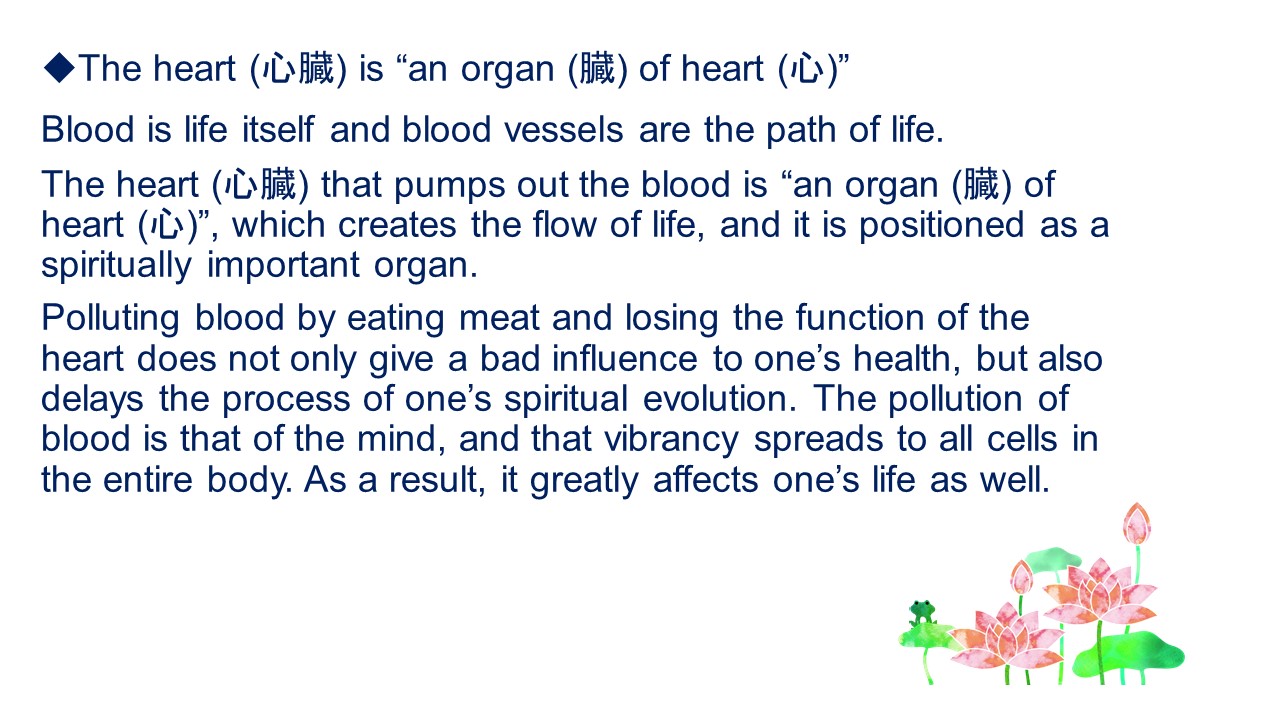 ---
Our
Body

and

Mind

,

Eels

and

the Earth

are All Happy!
Please Enjoy the Eel-like "Mt. Fuji Hi

ma

tsubushi"!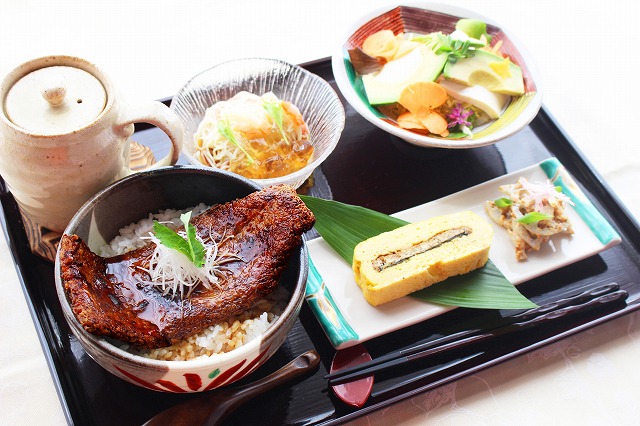 Our café & shop "Lotus Land" had the grand opening on May 5th. Its concept is "peaceful food which are gentle, not only to our body and mind, but also plants and animals in nature and the earth." Those who have preferred to eat meat before visited and became surprised, saying "What a delicious meal only with vegetables!" People who do not know that this place offers only vegetarian meals happened to come here and became impressed, saying "This deep-fried food is really good! This chicken-like staff is made of devil's tongue, so it is healthy, too!"
Lotus Land's specialty is "Mt. Fuji Mimatsubushi"! We took inspiration from the "Hitsumabushi" which is the famous eel dish in Nagoya. "Hitsumabushi" is a Japanese cuisine with grilled eel on rice. Then, "Mt. Fuji Himatsubushi" is a special vegetarian dish which is made of tofu, Japanese yam, devil's tongue, and burdock as a replacement of Japanese eel which is currently listed as an endangered species. The name of "Hima (meaning a spare time in Japanese) tsubushi" was generated through our thoughts to invite people from the busy world to spend their spare time here.
Let's protect Japanese eel as an endangered species!
Do you know that the extinction in the modern era is much more rapid and massive than the mass extinction in the past? More than 100 species continue to become extinct every day due to the destruction of the ecosystem. Currently, it is said that about 24,000 species on earth are on the verge of extinction. Moreover, the current extinction is tens of thousands faster than that of the past one. Such a crisis has been progressing around our daily life. Japanese eel is just one example. Due to overfishing and deterioration of the habitant, it is considered to have a high possibility that it will become extinct in the wild in the near future.
To make this world "Lotus Land"
Why are lotus flowers which bloom from mud so beautiful and impressive? It seems like the lotus flowers are telling us that if each one of us goes through muddy and chaotic experiences and learns from them, the true beauty we originally have will bloom. "Lotus Land" also indicates utopia where colorful flowers bloom.
At the beginning of the 21st century, we humans have established society as an outstanding existence out of all living beings on earth. However, the existence has sacrificed many lives and the environment. Therefore, it is casting a dark shadow on the future of humanity. The chaotic mud seems to represent the exact figure of modern human society.
The earth is a miraculous planet in a vast universe. Being a life on earth, being a human who has the highest ability out of all lives, and being yourself is the miracle of all miracles. When humans who are given precious individualities become aware of their originality, the human potential will expand infinitely. The network of awakened humans will expand as the leader of all living beings on earth. A world of diverse lives with unique individualities will resonate with each other in harmony as an expression of the beautiful vibrancy on earth. In fact, infinite possibilities are hidden in that chaotic mud at the same time.
This awakening begins with food which we receive as the source of our life every day. Hope you will spread the vibrancy of harmony and peace all over the world.