The Eye-Opening
Natural Therapy Program
As modern civilization has developed, people have forgotten to live with nature. They have rushed to try and gratify their own desires, sensing pleasure when their desires are satisfied, and considering this pleasure to be proof of abundance. Currently, contradictions due to this orientation have begun to crop up as problems everywhere in the world.
Various eras have left their mark on earth, up to the present day. The transitions from one era to the next can be linked to the planetary movements of the solar system. Many people have not realized this yet, but the cycles which planets describe have brought to the earth the turning points of the eras. For example, AI (Artificial Intelligence) is sweeping the world now. Changes throughout society, and even our individual actions, are about to be controlled by AI. This symbolizes the current era, and the will of the planets is reflected there.
In this flow of the era, various contradictions have also begun to appear as problems in the family. Now that child abuse, domestic violence, unattended deaths, and even nurse murder are occurring, the young generation which is supposed to create society with hope has lost hope. People in their 20s to 50s, who have the most productivity, have experienced mental illness. Currently, about 4 million people in Japan go to medical facilities due to mental disorders. It is said that the number of those who are on the verge of developing mental problems is ten times this number. That is, about one third of Japanese people are mentally sick. However, modern psychiatric care is centered on symptomatic treatment, which tries to suppress symptoms with medicine. Even counseling does not have the effect of making people fundamentally healthy. On the contrary, the longer patients are sick, the more medical costs are incurred, generating profits for hospitals. In fact, there is even a tendency not to hope for the fundamental recovery of patients at psychiatric facilities. In reality, medical costs are included in the GDP and become an indicator of abundance.
As reflected in the writing of "diseases (病気)" with characters meaning "energy (気) is sick (病)" in Japanese, all sickness is caused by our minds. Just as none of our bodies are the same, our individual minds are more unique than they look. Although pathological symptoms seem the same, each person's process for reaching them is different. Therefore, we cannot deal with each situation according to some uniform prescription such as, "we should do this for depression." What kind of environment was a person born in? What kind of personality does he/she have? How has he/she lived their life? Moreover, what kind of transitions has his/her soul gone through? What kind of social environment is he/she in now? Through the Natural Therapy Program which NPO Green Grass provides, we make efforts to respect each person's original life, to walk together, to analyze the root cause for sickness, and to find the path to true health.
Numerous miracles have occurred, so that those who could not improve with modern medicine have been able to recover their health here. That is, they have begun to take the path to re-conceptualizing the source of their sickness, and realizing their life purpose. This is the path for individuals not only to recover their own health, but also to bring health to the society which has generated them, and to create an abundant society. Currently, the time is coming when the world will require a big shift in people's viewpoints. The planetary cycles of the solar system are telling us this. This is the manifestation of the great will of the universe, which is beyond our human comprehension. At the same time, the healing of our sick minds here on earth will bring evolution to the universe.
Hoping that many people will live with hope through the Natural Therapy Program to recover their health in the future…
---
NPO Green Grass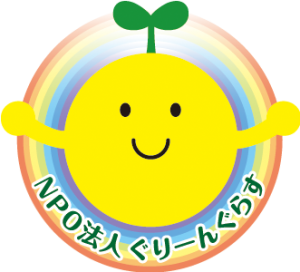 NPO Green Grass was founded in 2001 by people who had the same vision as Konohana Family. It provides various social contributions in collaboration with Konohana Family, with the purpose of creating a society where people support each other and live together.
Website https://www.npo-greengrass.org/
---
Why don't You Recover your Mental and Physical Health in an Environment Surrounded by Nature Rich in Greenery at the Foot of Mt. Fuji?
A Program to Face and Improve Our Minds
In collaboration with Konohana Family, NPO Green Grass provides a program to help participants face and improve their minds. This is the Natural Therapy Program (known as the "care stay"), in which people stay at Konohana Family and try to recover their mental and physical health.
According to data for the year 2014 provided by the Ministry of Health, Labor and Welfare, 3,920,000 people in Japan went to medical facilities due to mental illness, including 1,120,000 patients with depression and 770,000 patients with schizophrenia.
At modern medical facilities, the chronicity and prolongation of mental illness and the current practice of relying solely on medications have become social issues.
Considering these issues, NPO Green Grass accepts for its program those with mental disorders (depression, schizophrenia), various dependencies (drug, alcohol and nicotine), problematic actions (staying-at home, school refusal) and lifestyle diseases. There are numerous cases in which care guests have improved their condition dramatically in a short period of time and have been able to return to society. As a result, even modern medical institutes have paid attention to our activity.
---
*In the case of Non-Japanese guests, we provide the program to those who can communicate and explain their physical and mental state in either Japanese or English.
---
3 Pillars of the Natural Therapy Program
1. Healthy Diet full of Life Energy = Gaining Physical Immunity
Food is considered medicine at Konohana Family. Almost all food is produced by the community through the Universal Circulation Method (based on the principle by which the source of life energy which is brought to nature). A diet full of life energy actually works as medicine both physically and mentally. Vegetarian meals are centered around brown rice. Food therapy based on enzyme-rich diets such as Nishi-style Koda therapy (fasting, half-day fasting, and raw food) is also prescribed. This diet is very effective at improving not only physical conditions like atopy but also emotional instability and mental disorders.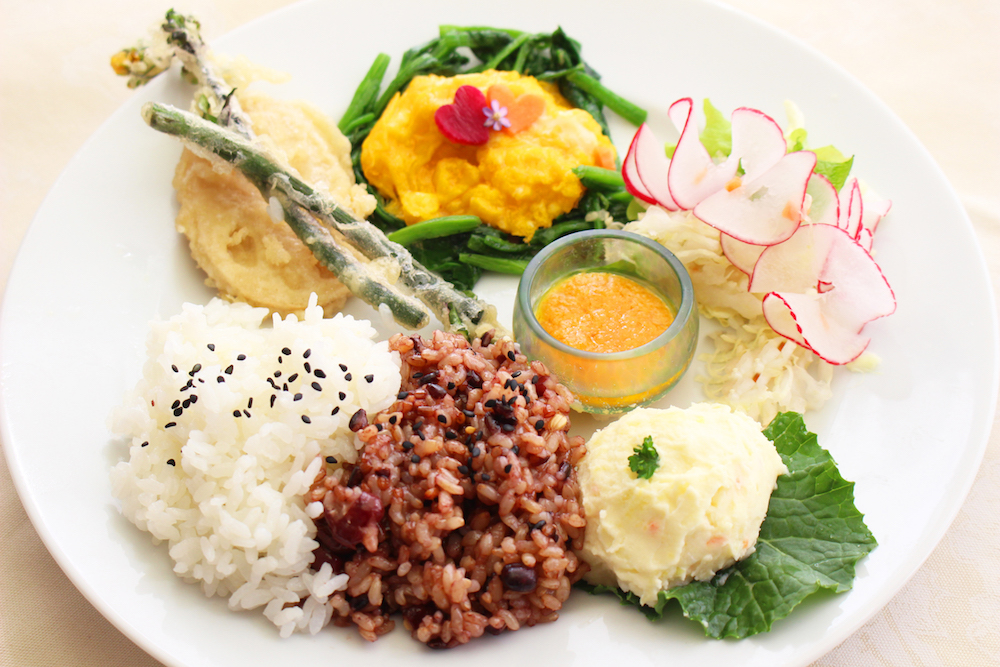 2. Regular Life Rhythm Based on Nature = Living with the Rhythm of the Moon, the Sun and the Earth
By living in keeping with a rhythm based on nature, care guests can take in the natural energy which is "the original energy" that draws forth a natural immunity within the body and allows them to recover their health.
Everyone can regulate their physical and mental rhythms easily by living in accordance with the regular life rhythm (the rhythm of the moon, the sun and the earth) through such practices as working during the daytime, having meals on a fixed time schedule, and reflecting on their experiences at the end of the day in an agriculture-based community lifestyle.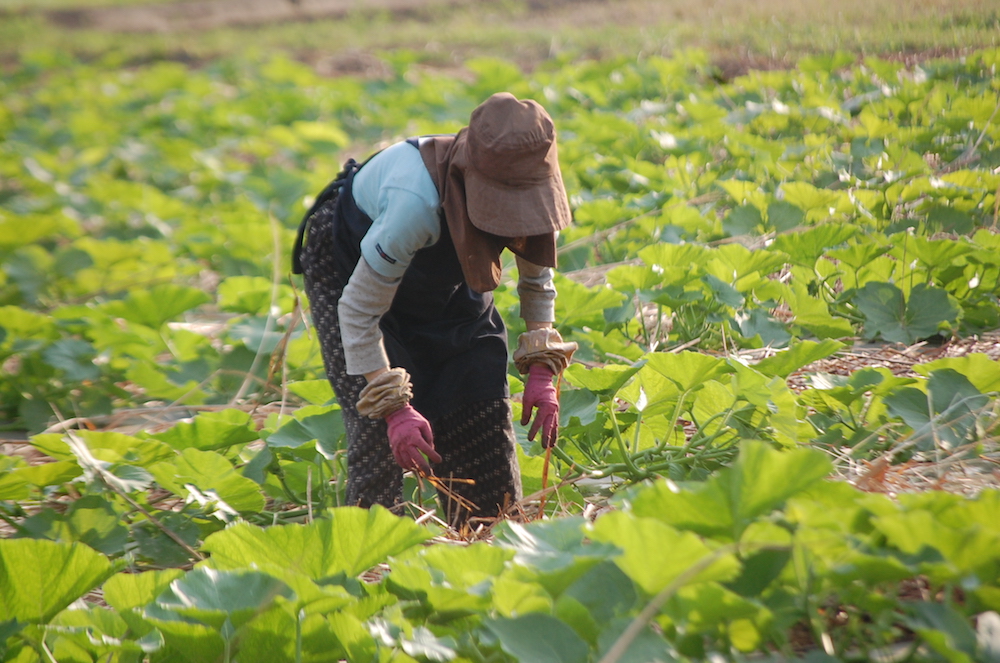 3. Reflecting on the Mind that has Caused Disease = Gaining Mental Immunity
We do not cure care guests. What we do instead is to help them search for and face their way of mind — the root cause of their diseases, and to provide an environment within which they can improve their life consciousness. The important thing is to help them to gain a "Mental Immunity" to face themselves without running away from their problems. By learning from members who work on such things in their daily lives, care guests are able to maintain a stable mind and lead a healthy life even after they encounter problems back in their original environment (family or company).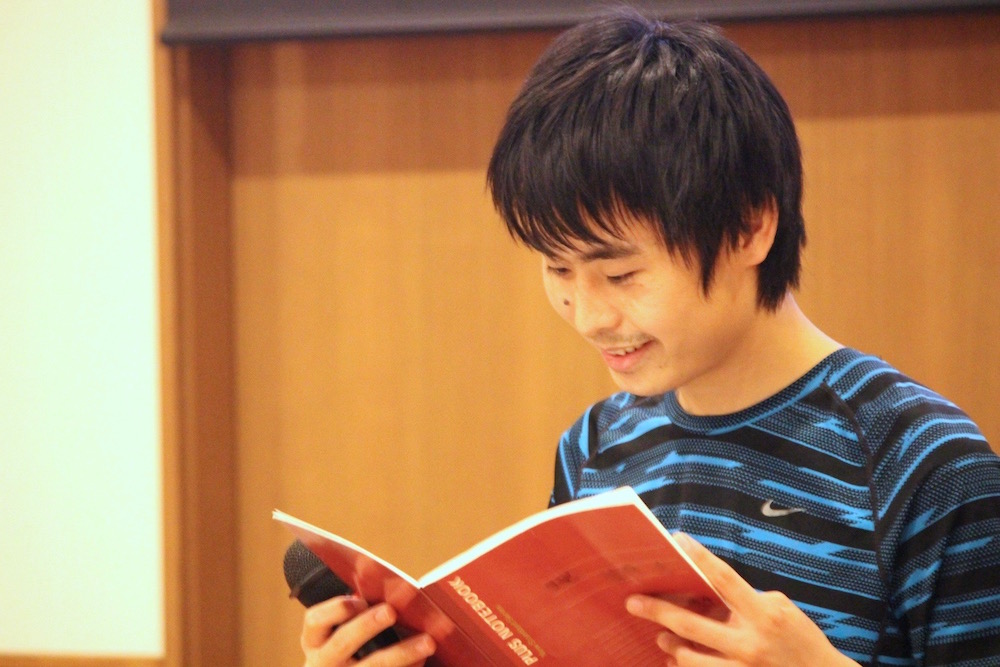 "High Spirituality" creates a "Healing Place" and spreads a beautiful vibrancy.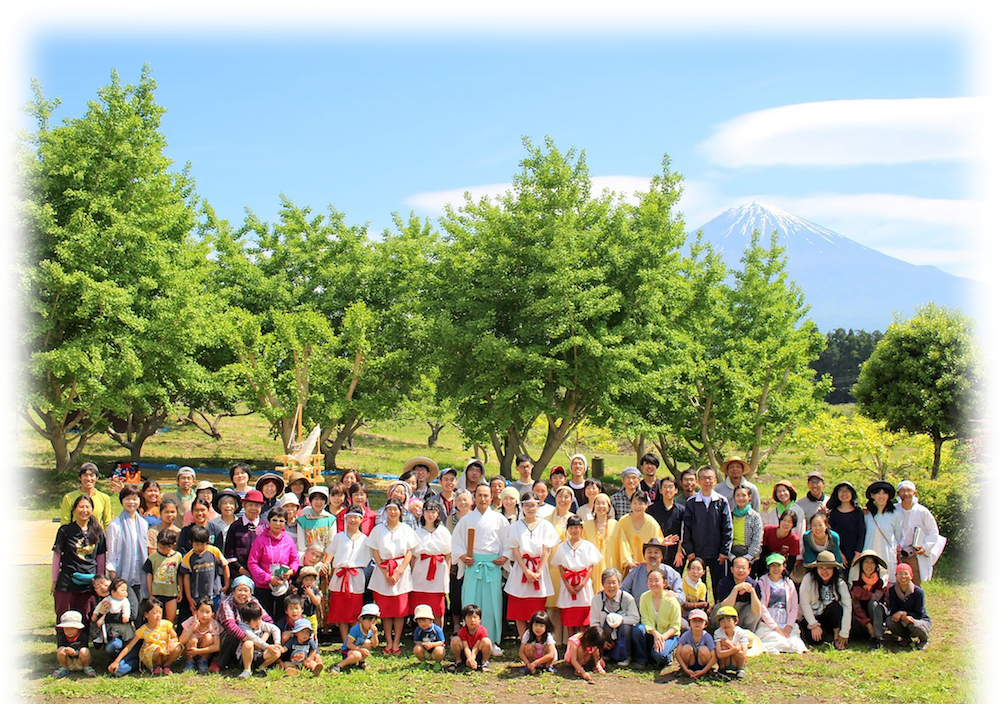 An individual healthy mind and body creates a healthy society.
→ Realization of a world without medical care
The Contents of the Program
Support System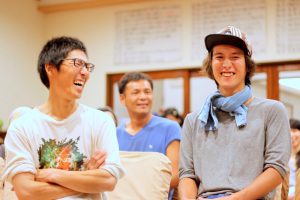 A member becomes the supporter and generally shares a room with the care guest. A reliable 24 hour support system is provided.
Counseling
We generally provide counseling to the participant prior to the program, upon entry, and weekly after that to decide on their therapeutic process.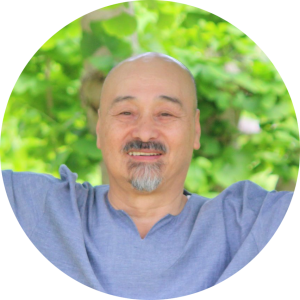 Diary
When care guests get used to staying here, they start to keep a diary. The main supporter reads the diaries and makes comments.
Daily Life
As for the way the care guests spend their daily life during their stay, the main supporter provides suggestions which are appropriate to each guest's situation. In many cases, care guests spend time freely for the first week without being given a task by the main supporter. After they get used to staying here, they do what they can do, such as working in the field, helping with housework, etc. during the daytime. By writing a journal and reflecting on the counseling they receive, they gradually nurture objective perspectives that allow them to see themselves clearly.
Rehabilitative Training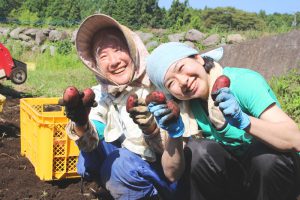 Care guests can have various work experiences in Konohana Family as a part of rehabilitative training.
Collaboration with the Care Guest's Family
There are some cases in which we contact the care guest's family during the stay, and if possible, we ask the family to attend the counseling. We can proceed with the program more effectively by trying to improve the situation including the family relationships.
Graduation
Generally, the program ends when the care guests are given a score of 70%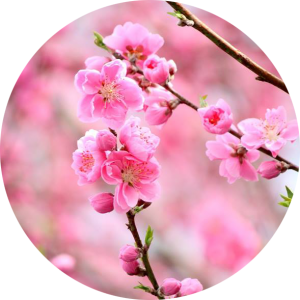 improvement, based on the main supporter's judgement). We do not give a 100% score during the stay in order to encourage the care guests to continue improving their situation through practices back in their original environment. The end of the program is called "graduation" and "graduation concerts (graduation ceremonies)" are held to celebrate their departure toward a new life.
Course after Graduation
After graduation, some guests return to their original school/company, and some continue to stay here. In this case, some try to stabilize their body and mind more as a long-term guest, and some try to look for a future vision by staying on as a helper. Also, some work outside in rehabilitative training for the future, secure an income to pay for their accommodation fee here, and deepen their learning through continuing the Konohana lifestyle.
Aftercare
After graduation, counseling and mail exchanges are provided upon request.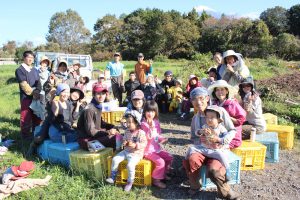 Also, there are many people who continue to stay after the completion of the residential care program, and/or visit here regularly to deepen their learning. By living in the community as part of a family for a certain period, they gain strong bonds with members and are greeted with a warm "Welcome back" upon their return visits. They feel relieved to have a second home where they can ask for consultation any time.
Cost
The program costs US$30 per day, including accommodations, meals, facility charges, laundry, etc. Special expenses such as doctor's fees are paid by care guests. All the care-related services such as counseling, support system, etc. are provided free of charge. The period of the stay is generally one to three months.
---
Inquiry
If you have further questions about the Natural Therapy Program and/or you are interested in taking the Natural Therapy Program, please send an e-mail to the following address.
intl[at]konohana-family.org
---
"P's Report on Taking the Natural Therapy Program"
-Never too late to make a shift in our life!-
An American woman, P took the Natural Therapy Program from January to February, 2019 and has changed a lot. We would like to introduce her experiences.
"I am a seventy-year-old American. When I was a child, my mother was depressed due to an unhappy marriage and encouraged me to use my intelligence and have a good career, so that I wouldn't need to depend on a husband in the future. I worked hard and became a university professor; however, I have been unhappy almost all my life. The main cause of distress in recent years has been depression and anxiety related to my own marriage of thirty years. Due in part to health issues, I retired from my job fifteen years ago, and began a long search to improve my mental and physical condition. This has brought me to Konohana Family today."
In January, 2019, P visited the Konohana Family, feeling as if she was clutching at straws. Jiiji, the counselor of the Natural Therapy Program, said to her at the consultation, "What you need is not to receive treatment, but to broaden your worldview." With this understanding, she began to take the Natural Therapy Program.
First, she was given the task of "writing a journal to know herself accurately." She worked hard on it every day, utilizing her excellent intelligence, and Jiiji evaluated her highly, saying "Your self-analysis is perfect." However, at the same time, he thought, "No matter how many ideas people have for trying to improve themselves, if these thoughts come from their mental habits or desires, people will be trapped in them and unable to realize the fact that they are actually bound by their own thoughts. Instead of improving, they will fall into the misunderstanding that expressing their own thoughts is freedom. Surprisingly, this is a trap into which intellectually excellent people tend to fall." In this situation, he gave a revolutionary suggestion after P had stayed here for two weeks!
This was the proposal that P would distinguish two Ps in herself, and have time every night for a discussion among P-A, who has lived with her mental habits and emotions, P-B, who tries to admonish P-A objectively, and Jiiji. He said, "P-B has wisdom which is good enough to make herself healthy. However, P-A, who has lived her own life, resists P-B's suggestions. Therefore, the most important key in this project is which P you are going to prioritize. When you reverse your thinking patterns, you will have an ability not only to save yourself but also to be helpful to save even others."
After this, when P woke up in the morning and negative thoughts came up, Jiiji encouraged her, saying, "When you encounter P-A, this is actually your chance for improvement. When you get up in the morning and feel negative, it is an opportunity!" When P initially reacted emotionally to a message from her husband, but then regained her calmness quickly, Jiiji said to her, "His message was a good exam today! Living a life is like always taking an exam to know our mental state. It is important to accept everything just as information." Through this work, P began to get out of the state in which she was bound by herself and lacked an objective viewpoint and came to see her own reality. As a result of having broadened her worldview gradually, she successfully graduated from the Natural Therapy Program after six weeks.
"Reflecting on my life now, I have realized that the real source of the difficulties in my life has not been the traumatic events of my childhood, but my choice to view them as a curse rather than as engraved invitations to spiritual growth. In fact, Jiiji has reassured me that it's not too late to make a shift in my life, and that all the energy that has been going into my suffering can be a very powerful agent for the good when it is re-directed. This is an immense encouragement for me.
Much of my change here is due to what I have experienced, rather than simply taken in intellectually. Many of the experiences that will stay with me came to me as a result of observing, interacting with, or just floating among the members of the Konohana Family. They were just open to me, and willing to help and share however they could. Now, I know I do not need to foresee the whole plan; when I do what I need to do, the divine will kick in and support my efforts. I am very grateful to all the members of the Konohana Family for everything they have given to me."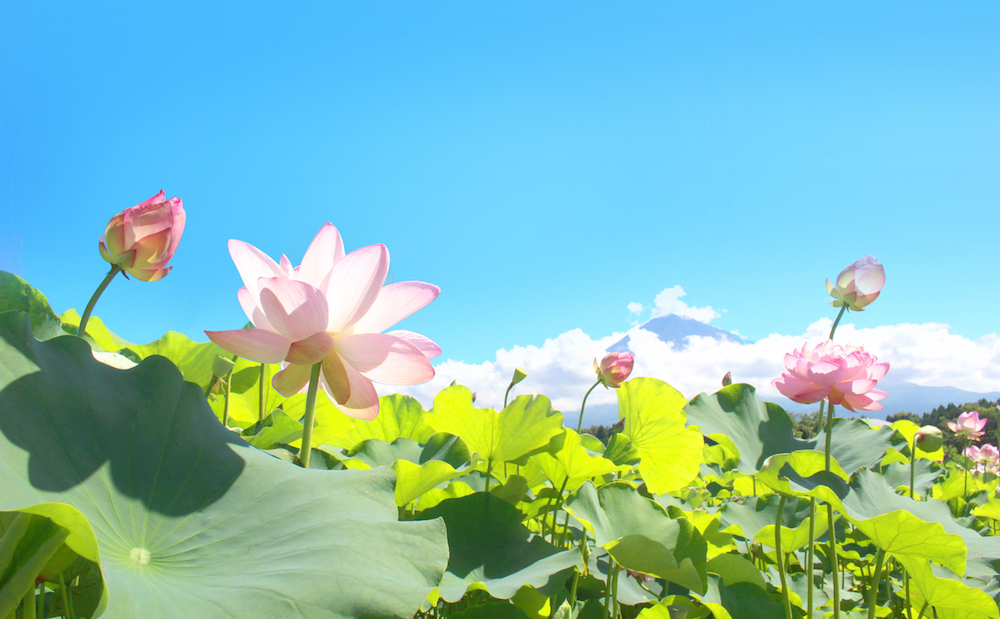 ---
If you would like to know more about P's story, please refer to the following weblog.
konohana-family-intl-blog.org/2019/03/22/report-on-natural-therapy-program/
---