Just four days left in the month-long True School, the participants went to Mt. Minakami in Nagano prefecture with Konohana Family members. Together they offered dances and songs, and spent deeply significant time together. At the daily community meeting on that night, Isadon talked as follows.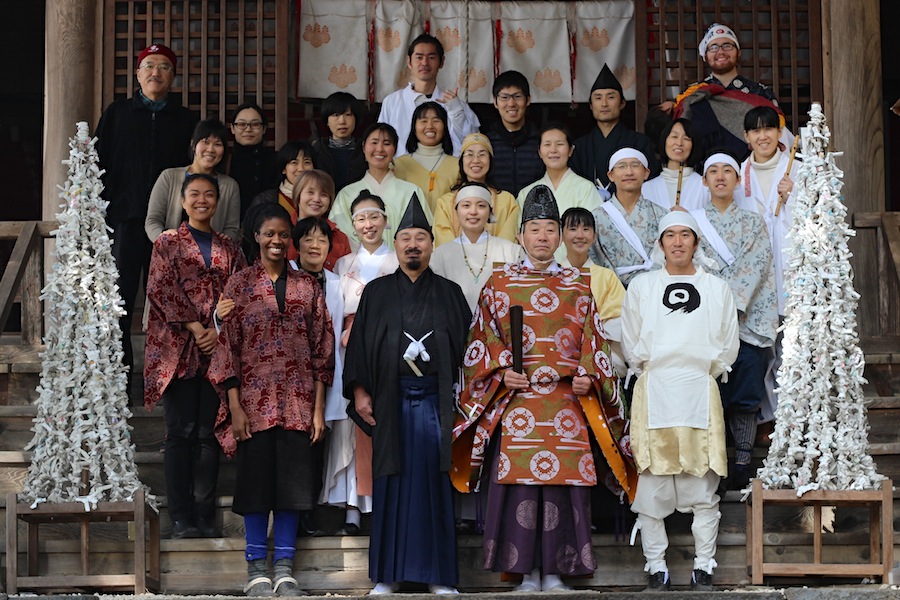 An image came up to my mind.
There is a pond. Whether the pond is dirty or not is a manifestation of the attitude of people who live around it. Those who do not reflect on their lifestyle do not recognize the reason why the pond is dirty.
The water of the pond is our life and the source of our health and happiness. However, for those who do not see their own attitude, the pond is dirty "due to society and other people". In order to keep the pond clean, everyone should have a common attitude in his/her mind.
"Let's purify the pond of life, keep it clean, and live healthily."
This pond means the society that we create. What kind of vibrancy and mind do we flow toward in the society? As a result, we create the current society. Everyone wishes for his/her health, so when we drink water from the pond, we would like to receive healthy water.
However, it is you that create the pond of the society. Then, if asked, "Do you want to receive clean water and live healthily?" anyone would answer, "Yes". But, in order to do so, unless you purify the water of your mind, the pond of the society cannot become clean. It is very simple.
What should we do for this? We need to open the eye of our minds and observe ourselves. If we become beautiful, at the same time, the society surrounding us will become beautiful. People living in the current era have forgotten such a clear and natural path. It is very natural, so if you continue to work on it very seriously, it makes the world beautiful, and becomes a model for the future. It is very simple.
Nevertheless, some consider becoming beautiful as "loss". Therefore, they do not accept things honestly, pollute the pond of society with distorted minds and live this way.
Each individual living there should question him/herself as follows. What do you want to do with yourselves? What do you want to do with the important pond of society which is the source of your life?
Such an image has come up to me now and this is very clear. However, still there are a few people who understand this clearly and live in the world. Therefore, at least, we would like to create a model here as the living place of such clear people.
Before you participated in the Truth School, what kind of mind did you have? And what kind of mind do you have now? When the Truth School ends and you depart to the next stage, what kind of mind would you like to depart with? What would you like to be as your value? I would like you to face your mind honestly, and have the end of the Truth School.